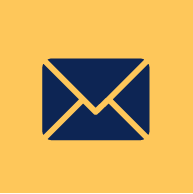 Email is a great way to reach out for support, to blow off steam, or ask questions; especially if you don't have time to call or chat live with us, or if you are just not ready to do so.
What to expect when you send us an email:
A response from a Retired or Former Correctional Officer Peer Support Specialist.
Understanding, guidance, confidentiality, and referrals to local resources if needed.
Follow up to ensure that you have found the support you were looking for or the answers you needed to move forward with confidence.
Hours
Expect to hear back from us within 24-hours, during our normal business hours.
Monday – Friday, 8am – 8pm.
Email Now
Complete the form below, and one of our peers will respond to you shortly.