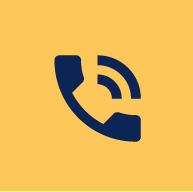 1.888.425.8365
(1.888.4BLUENJ)
No matter what's going on with you, no matter what has happened, what you are feeling, or what you may be up against, we are here to provide free confidential support.
Hours
Monday – Friday, 8am – 8pm
What to expect when you call:
To connect immediately with a retired or former Correctional Officer Peer Support Specialist.
Understanding, guidance, confidentiality, and referrals to local resources as needed.
Follow up after your call to ensure that you have ongoing support and access to the resources you need to move forward with confidence.